Emulsifying Solutions
Innovations that energize!
Fat is a vital energy source for young broilers, turkeys and ducks. However, fat is also very expensive. That's why making optimal use of this energy source is key in the poultry business. Twenty-five years ago, Nukamel was the first to come up with a solution: The nutritional emulsifier. 
This unique solution breaks down the fat droplets into very small, easier to absorb parts. The animal is then able to take in the fat, fat soluble vitamins and other nutrients more easily and efficiently. And with more efficient absorption, the farmer can reduce the amount of fat and oils he needs to feed.
The next step is to guide the absorbed fat to the place that it is most useful. We have been developing a new Nukamel product that helps with this, so that the animal  achieves leaner and healthier growth. It will be available soon.
R&D-based nutrition
News
The Volamel Compass | Fat Navigator
Dairy lipids: THE fat navigator for lean growth!

The benefits of dairy in young mammals is generally accepted. However, the beneficial role of dairy in poultry nutrition is more under debate. Nukamel proved again borders can be crossed! Complex lipids, originating from milk, called Milk fat globular membranes (MFGM) are a cornerstone within this innovation.
Volamel Compass optimizes fat physiology in a 'holistic' way, even in young birds. It makes sure dietary fat is converted into dynamic energy, rather than inert energy storage. The young animal is now able to use all the available energy for lean and healthy growth, thereby increasing the meat yield.
Volamel Compass | Fat Navigator is part of today's top nutrition, animal health approach and strategy towards antibiotics reduction.
Volamel Extra- more than 25 years
The most hydrophilic emulsifier on the market!
Fat is an unmissable energy source for young birds/animals, like broilers, in helping them to reach their genetic potential. Fat digestion occurs in the watery environment of the gut, and it is common knowledge that fat and water do not mix very well. For more than 25 years, Volamel Extra has been available as a leading water-soluble nutritional emulsifier. 
It acts in synergy with the natural bile salts in the animal's gut to facilitate fat digestion. Volamel Extra enhances the absorption of fat, fat-soluble vitamins, and other nutrients by emulsification (more efficient lipase activity on smaller fat droplets) and micelle formation (more and smaller micelles increase fat absorption).
Volamel Extra is an excellent tool for improving performance and reducing the energy cost of the diet with a HLB value of ~18 O/W-emulsion and because it can compensate on average for 3% of metabolizable energy in feed.
Volamel Extra | The original nutritional emulsifier
Five good reasons why you should use Volamel Extra:
High HLB Value ~18 supporting the creation of O/W-emulsions
Non-ionic (insensitive to PH-changes and minerals in the intestinal content)
Synergy with bile salts and not absorbed by enterocyte (recycling)
Minimal variation in composition
Feed cost reducing, performance enhancing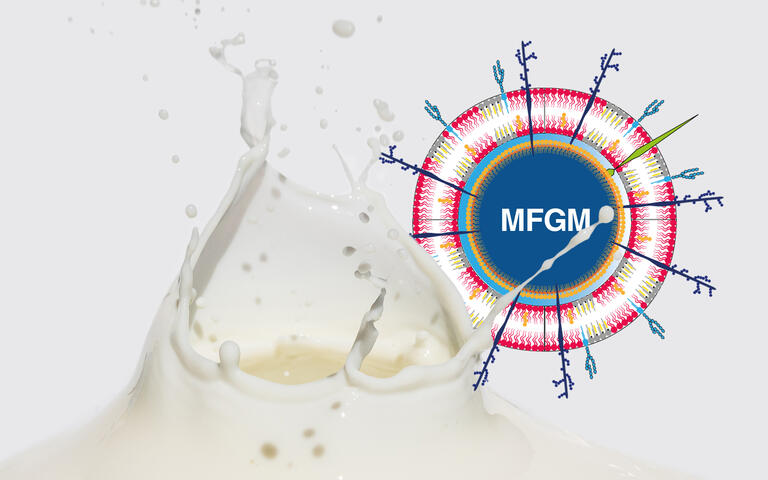 Volamel Compass | the holistic approach of fat housekeeping in the young animal
Formulation of more concentrated feed is a prerequisite in current diet formulation. Fat provides more energy and creates 'free space' in the formula to include also more proteins, indispensable for muscular growth. This strategy becomes even more efficient by innovative products, like Volamel Compass, supporting the 'fat housekeeping process' in a more holistic way.
Our experts, have the nutritional knowledge
App
The Volamel Energy Calculator
Indispensable for every nutritionist
The value of Volamel Extra in increasing the efficient use of added oil and fats in animal nutrition has been proven many times over. Nevertheless, its proper use demands a rather precise calculation in order to gain the optimal effect. That's why we developed a unique app  - The Volamel Energy Calculator - that makes this calculation as easy as 1, 2, 3. 
The ME value of Volamel Extra in the feed depends on different factors, including the age of the broiler, the total level of fat already in diet, the U/S ratio, the level of free fatty acids, etc. The Volamel Energy Calculator app calculates the recommended ME saving in kcal, volume (kg) and cost-savings. 
The app enables more feed producers to include Volamel Extra, reducing the amount of work and increasing the precision. The app is available free-of-charge on both the App store and the Play store.
---
---
---
Downloads
On a regular base we publish articles and papers about
different subjects in scientific knowledge.