Our Brands
ProtéGo
ProtéGo is a calf milk replacer, part of a concept, that offers the calves longer natural protection and enabling them to develop stronger resilience during the first two weeks of life. After that they are ready to go and grow at their best.
Nukamel | Calf Milk Replacers
Nukamel is a range of powerful calf milk replacers that offers calves high planes of nutrients which can be fed at high levels to meet their genetic growth potential.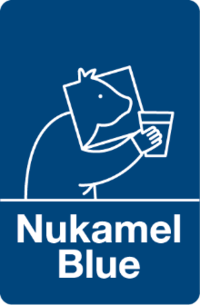 Fokkamel | Calf Milk Replacers
Fokkamel is a range of classical, well balanced calf milk replacers, developed for conventional feeding programs. 
OmniSMART
OmniSMART is a calf milk replacer, part of a concept, that supports the immune system of calves, especially during stressful situations such as weaning.
Maestro
Maestro is range of straightforward calf milk replacers that has been developed for older calves, from the age of three weeks on.
Buffalomel
Buffalomel is a milk replacer especially developed for buffalo calves.  Buffalomel has an unusual composition comparing to a CMR with more fat than protein, and this milk is very high in both fat and protein to meet their nutritional needs.
Fokkamix | Milk Replacer Concentrates for calves
If you can't buy one of our calf milk replacers, we can offer you Fokkamix.  Fokkamix is a dairy concentrate that contains the core ingredients of a CMR. You can add your own ingredients to create a tailor-made formula or request us to formulate it for you.
Whey Up
Whey-Up is a range of well selected Whey sources, up-scaled with refined vegetable oils.  This range of fat-filled whey powders dissolves almost instantly, to deliver a superior digestibility.