A window of opportunity!
The start of a calf's life is a window of opportunity. Get raising the calf right, and you've laid the best possible foundation for top performing animals. With the right management and nutrition, you can flip every epi genetic switch 'on', so the calf can reach its full genetic potential.
That's why Nukamel calf milk replacers (CMR) contain only top-quality dairy raw materials. As founders of the CMR-business, we draw on nearly 70 years of extensive scientific research and trial work on which we base our nutritional and calf management solutions. 
Our solutions result in better developed, healthy calves, less veterinary interventions, a profitable and sustainable milk production, a maximum return on investment and improved animal welfare. 
---
Downloads
On a regular base we publish articles and papers about
different subjects in scientific knowledge.
R&D-based nutrition
News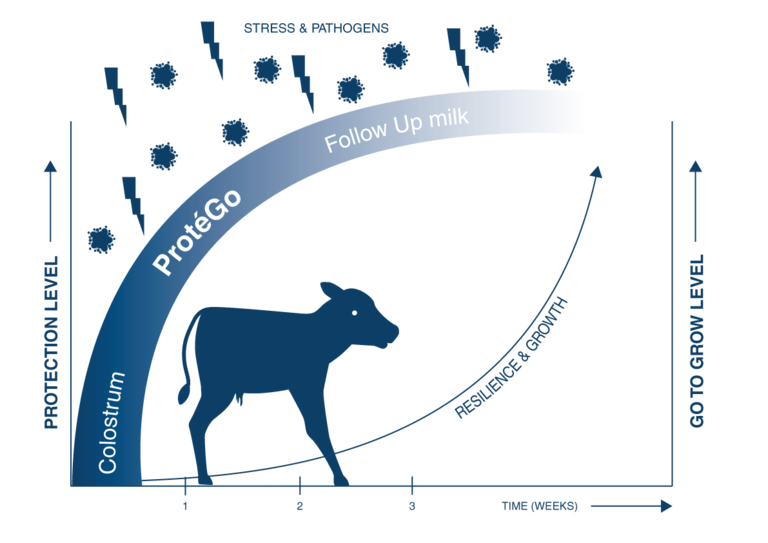 ProtéGo offers natural protection
ProtéGo is our state-of-the-art precision calf feeding approach.
ProtéGo offers calves longer natural protection, enabling them to develop stronger natural resilience during the first two weeks of their lives. After that, they are ready to grow at their best.
Our approach starts with practical and specific colostrum management advice. The second step is to feed the calves with ProtéGo milk replacer, providing them with exclusive nutrient sources for newborn development.
Get in contact
Sustainable livestock
Starts at the earliest age
Producing the same amount of milk with less cows is a good step towards sustainable livestock. This, of course, requires individual cows that produce more milk. And that starts at the earliest age.
This animation shows that, next to top-quality nutrition, there are many elements that can lead to a sustainable calf rearing process. The results after working a few years with this holistic approach are very promising.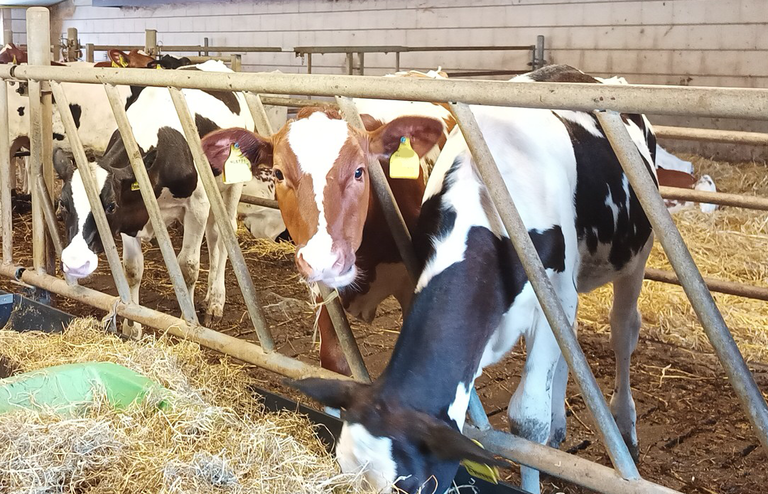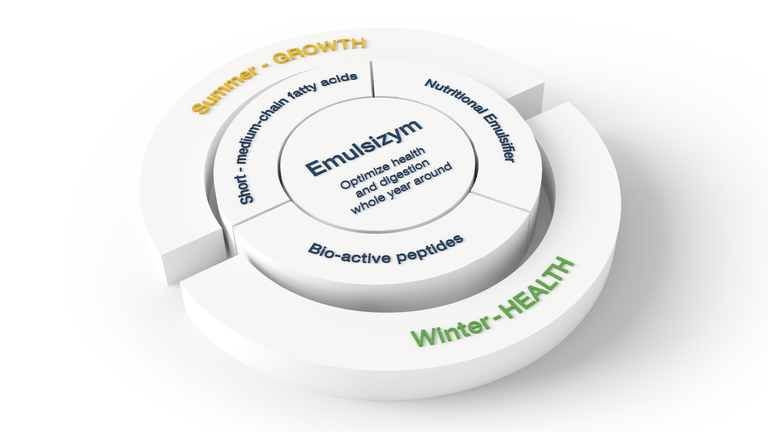 Meet our

Youngstock Specialists
Translating science into everyday practice
Our nutritional solutions are packed with science, which often uses a 'language of its own'. However, many of the farmers don't 'speak science'; they speak 'daily practice'.
Fortunately, Nukamel has developed a highly specialised team of Youngstock Specialists that 'speak both languages'.They are dedicated to helping farmers optimise their calf rearing process. How to organise it, how to manage it, what nutritional solutions to use, and how to meet all other important conditions?
Our experts, have the nutritional knowledge